How to Tattoo Portraits
There's all this hype right now about Tattoo Education
And, why not?
Learning new techniques and styles ELEVATES tattoo careers, clients, and opportunities.
But what do smart Tattoo Artists Do these days?
They Learn How To Tattoo Portraits…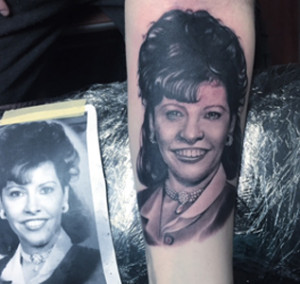 Why Learning How to Tattoo Portraits Is
Smart For Every Tattoo Artist
Here's the deal:
If you're a professional tattoo artist, tattooist, free-lance tattoo artist, apprentice, or any other Tattoo Artist You Need to help all of your clients.
And since portraits are becoming the next big thing (if done right) and chances are your client may want one someday, learning how to tattoo portraits is CRUCIAL.
When's the best time to get started?
Right now. Don't wait for a "bribe." Don't wait for things to look perfect. Learn how to tattoo portraits today.
Before You Tattoo a Portrait, You Need to know how to Shade Smoothly
Today I'm going to walk you through what you need to do to shade smoothly – and why you need this skill.
For more, check out this article:
Are You Struggling with Black and Grey Portraits?
Here's 2 articles with Tips and Techniques, and how you can apply them into your tattooing now:
If you're learning how to tattoo portraits you're going to want to know how to shade consistent black and grey tones. 
Check out this guide:
Looking for the step by step process to tattooing a portrait? Check out this FREE Mini-Tutorial on my Proven System:
And there's more to come…
…So make sure you enter your email address, and sign-up for my updates.
To learn more about tattooing realistic portraits, and other great tips, sign up to my exclusive newsletter.